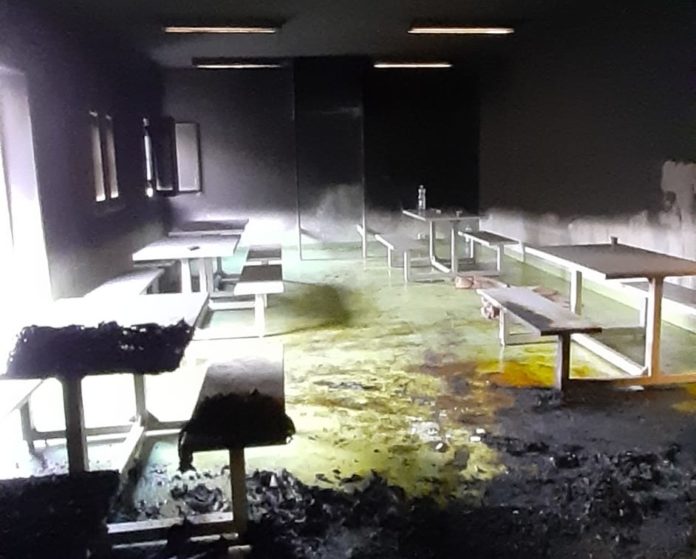 BARI – REVOLT IN THE DETENTION CENTER OF PALESE: THREE DESTROYED AREAS, TRANSFERS TO GRADISCA
Only today it became known about the revolt that took place in the night between Tuesday and Wednesday in the Detention Center of Bari Palese.
The inmates set fire to three of the four sections that remained intact after the last riots of April 27, 2019 and December 15 and 16, 2018, which had made the remaining four modules uninhabitable.
It seems that due to the lack of places, given the availability of only one 18-bed module, thirty of the inmates were transferred to the Detention Center in Gradisca d'Isonzo, which opened last Monday.
Solidarity to those who destroy the state lagers!