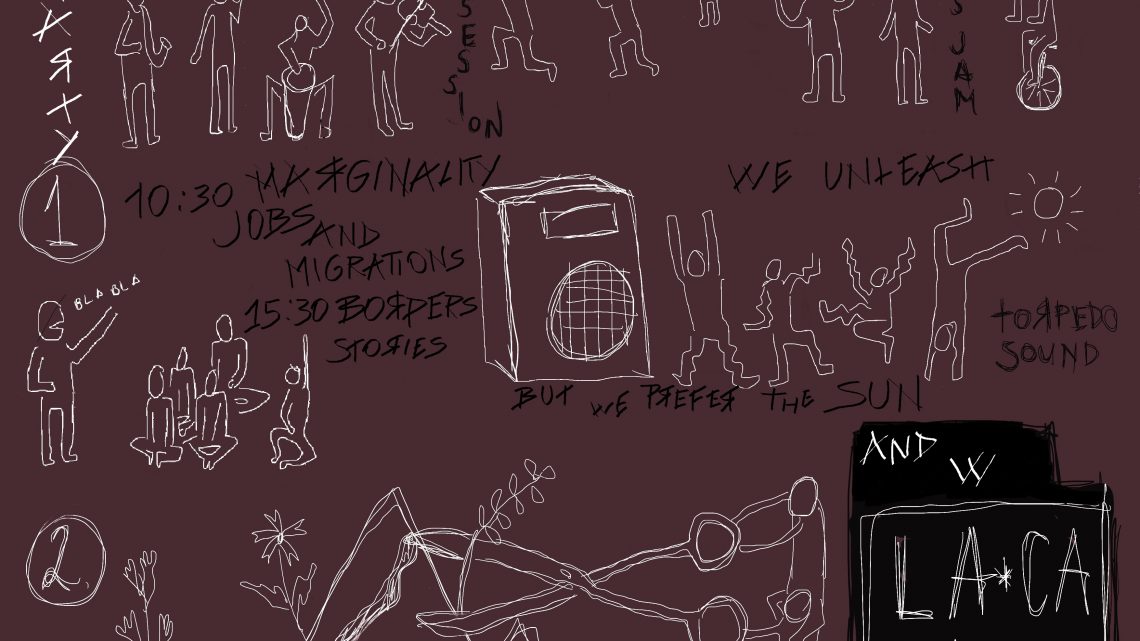 SELF-MANAGED CAMPING AGAINST BORDERS
July 31-August 2
Occupied Casa Cantoniera in Oulx
(download the flyer HERE)
Despite the pandemic and the renewed police state of "emergency", the thirst for freedom has not stopped for those who continue to be discriminated against for not having the "right" document. Every day in the upper Val Susa many people challenge and deceive the system of
selection and control on the border, and continue on their path of self-determination with the freedom to choose which piece of land to live on.
The former Casa Cantoniera has been a self-managed refuge for 1 and a half years for all those who, each in their own way, fight this border system.
However the need to meet, think, and organize together is always fundamental.
We invite everyone to the GIOPPO self-managed camp against borders.
Three days of collective activities, discussions, music and walks.
Friday 31 July:
starting at 14h, collective works inside and outside the refuge. Come paint the house, get your hands in the garden and in the vegetable garden, let's find out the builder within us. Come with your enthusiasm, tools and your desire to make it happen.
Saturday 1 August:
starting at 10:30 discussions on marginality,employment, and migration.
From 15h30 stories from various borders.
From 21:30 We Bring the Storm But We Prefer the Sunshine benefit with Torpedo Sound.
Sunday 2 August:
mountain stroll and collection of medicinal herbs. For the enthusiasts, bring the necessary climbing gear.
* BRING WHAT YOU WOULD WANT TO FIND *
Open space for hammocks, tents and campers.
The Casa Cantonierà Lives!
As always, FIRE TO THE BORDER