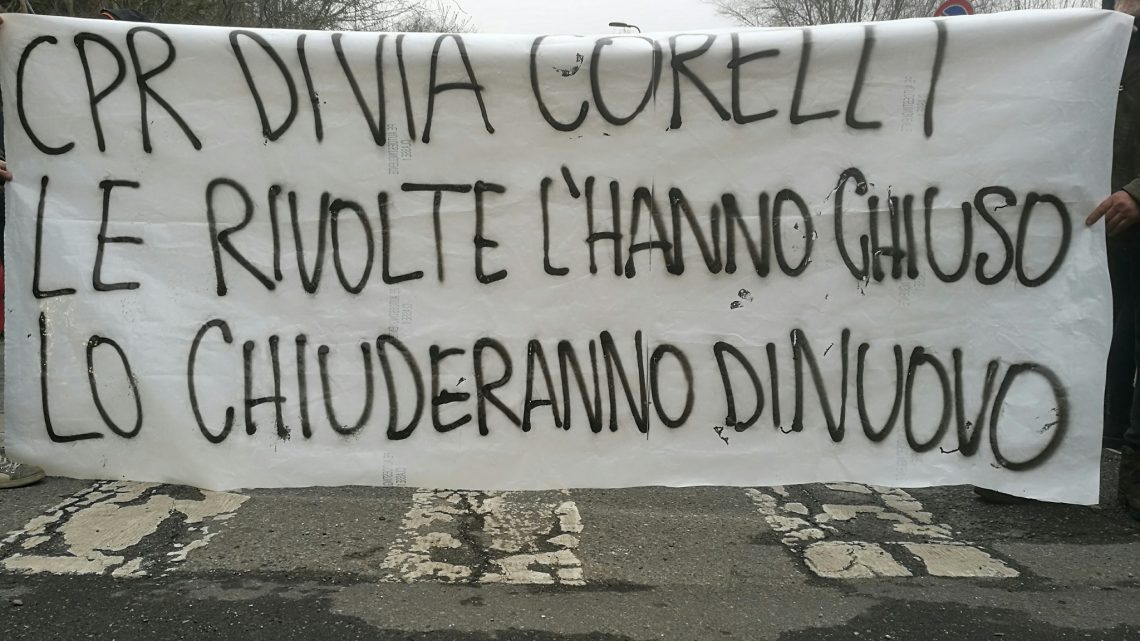 Milan wakes up with a new prison
Published on Punto di rottura on 22/09/2020
Just as every light has its shadow, so the sparkle of the metropolis has its dark face.
Capitalism is war where oil, gold, nickel and diamonds are extracted and drought in the most torrid places in the world. So as not to live in terror and famine, many people set off for Europe. They often cross a desert and the sea. During the journey they do not count the beatings, rapes, kidnappings, tortures and deaths. People who have survived the journey are forced to identify themselves and blocked at the borders to the north. Some find their deaths on the paths to the border.
In Italy, migrants, blackmailed and undocumented, work illegally, on the margins of legality and without protection. Some, they rebel. The state fears revolts and rewards submission. It promises documents to those who work with their heads down and forces everyone to terror. Those who live without documents fear and hate the raid, the arrest, the control over the train and every uniform.
The repatriation detention centre, is the heart of this device. The Detention Centers serve as a reminder that at any time you can be taken out of the territory, locked up and deported.
In Milan a CPR (detention center) has opened in Corelli road, where once there was the Identification and Expulsion Centre. The CIE (ex CPR) in Corelli road was rendered unusable by the inmates who set the structure on fire.
Since they opened in 1998 under the name of CPT, the riots that exploded inside have never stopped until the CIEs in Modena, Bologna, Brindisi, Gradisca, Crotone, Catanzaro and Trapani were closed down and the places available elsewhere have been reduced.
Inside the CPR in Via Corelli there will certainly be riots and we will be with them. We will continue to fight as in the past for the closure of these internment camps.
Solidarity with prisoners
for CPRs to burn again.
Punto di rottura (Breaking point)