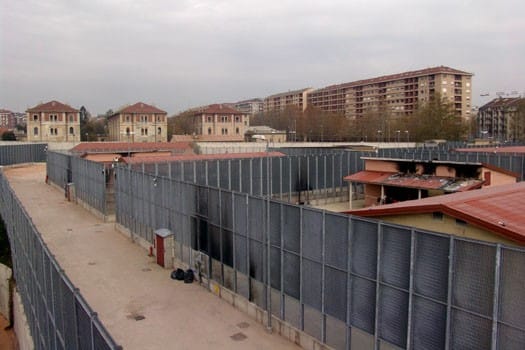 UPDATE FROM THE TURIN DETENTION CENTER
🔴 UPDATE FROM THE TURIN DETENTION CENTER 🔴
17-12-2020
OUT: Dpcm, red zones, openings, closures, Christmas coming…
INSIDE: Overcrowding, precarious hygienic conditions, no personal protective equipment, no care for the health conditions of the inmates, smelly meals stuffed with psychotropic drugs. Despite the fact that OUTSIDE we are once again restricted and distanced, INSIDE is a grey area where swabs are forcibly taken in anticipation of deportation, where people are crammed into cells without masks.
Unfortunately, of the people we had contact with inside the CPR (detention center) of Corso Brunelleschi, we have no more news: who we heard from has now turned off his phone.
Yesterday, someone tried to deliver a package of warm clothes and food, in order to understand if these boys are still locked inside the structure or if they have been deported or transferred to other centres. Although the package was accepted, no one checked the list of inmates, so we could not get any information about their health or presence. Talking with some friends and relatives of the detainees, we learned that probably the few phones that managed to enter the CPR were seized.
Almost one year later, we remember that after a hot month of riots, in January 2020, a circular of the Prefecture ordered the withdrawal of mobile phones from all the inmates, inserting in the areas the system of telephone booths. This measure, useful to prevent the inhuman conditions inside the centre from being reported outside, attempted to break the solidarity between inside and outside by increasing the isolation of those locked in.
Although the deportation machine has hardly stopped and now weekly groups of Tunisian people are deported, we will continue to support those who are fighting inside, we will try to create links despite the absence of telephones.
FIRE TO THE CPR AND ALL BORDERS
ALL FREE!