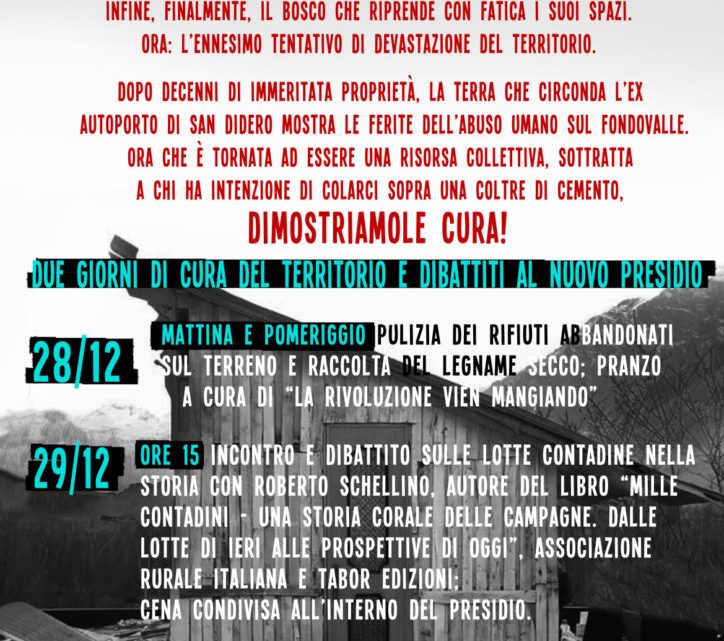 Two days of discussion and land's care at the new Presidio Ex-Autoporto in San Didero
While people are blocked and chased at the border, goods continue to pass through without any problems. In San Didero they want to move the Susa autoporto, pouring thousands of square metres of cement to build an immense car park for trucks (with motorway junctions attached), in anticipation of the Tav.
Once again, they want to massacre the land that hosts us for the construction of a useless and harmful project. Once again, their solution is to devastate land in the name of profit, of contracts and works whose sole purpose is to do business.
For us, the cure is in the land.
On 28-29 December, two days of debates and care for the land at the new presidio ex autoporto di San Didero!
On 2 January: farmers' market and No Tav assembly at 2 p.m.