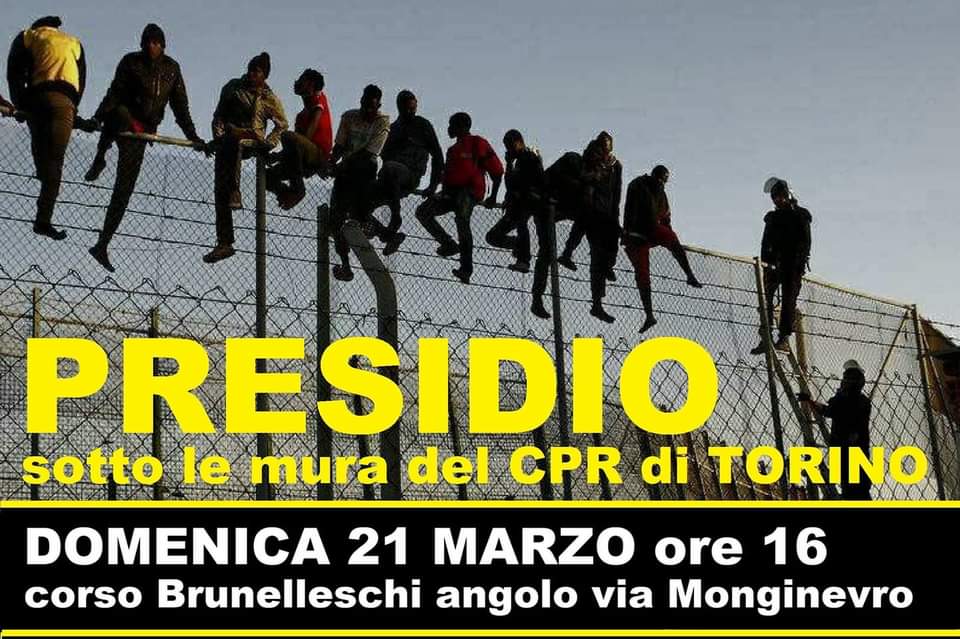 MANIFESTATION UNDER THE DETENTION CENTER IN TURIN SUNDAY 21ST MARCH, 4 P.M.
Source: fb No Cpr Torino
corso Brunelleschi corner via Monginevro
A year has passed since the start of the pandemic caused by the spread of the Covid-19 virus.
While outside, the restrictions imposed by the State to contain the risks of contagion continue, undocumented people continue to be held in detention centers, where they are forced to share limited space.
where they are forced to share limited spaces in overcrowded conditions,
in the total absence of health care, and where any intervention by the State
is transformed into yet another act of torture.
To break the silence and indifference that they want to impose on us.
To support the strength of those who do not stop raising their heads and fight to destroy their cage.
Against all cages, jails and borders.
For the Freedom of All!
FIRE TO THE DETENTION CENTERs!