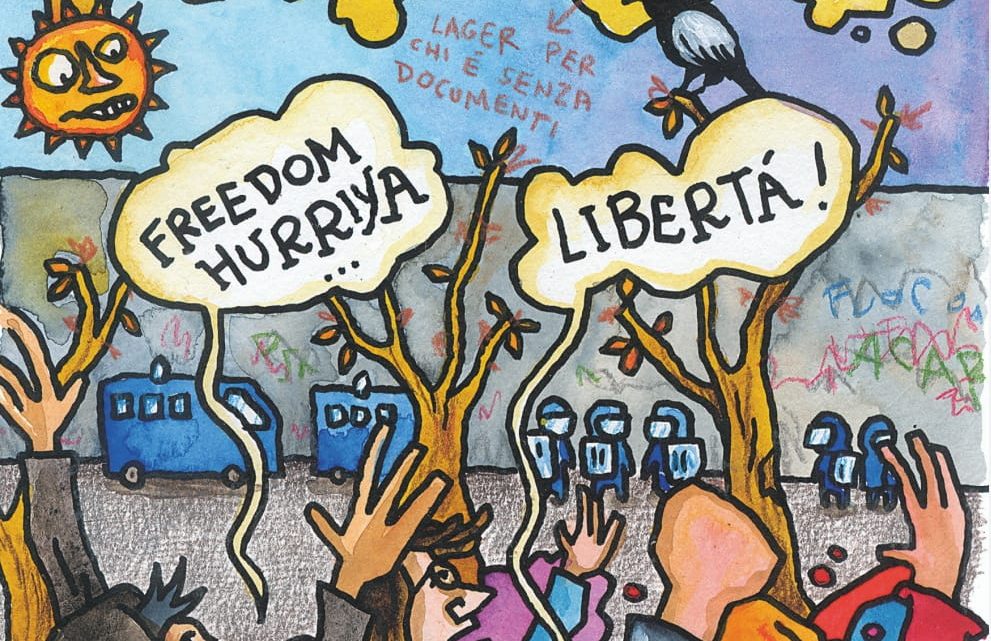 🔴SUNDAY 25 APRIL 🔴 MANIFESTATION UNDER THE WALLS OF THE TURIN' DETENTION CENTER
published on No Cpr Torino (FB)
Let us find ourselves once again under the infamous walls of the CPR of Turin, in
Brunelleschi corner of Via Monginevro, on Liberation Day.
For the Freedom of all people in prison
Against every prison, jail and border.
For the Freedom of Movement of all people.

FIRE TO THE PRISONS AND ALL BORDERS!