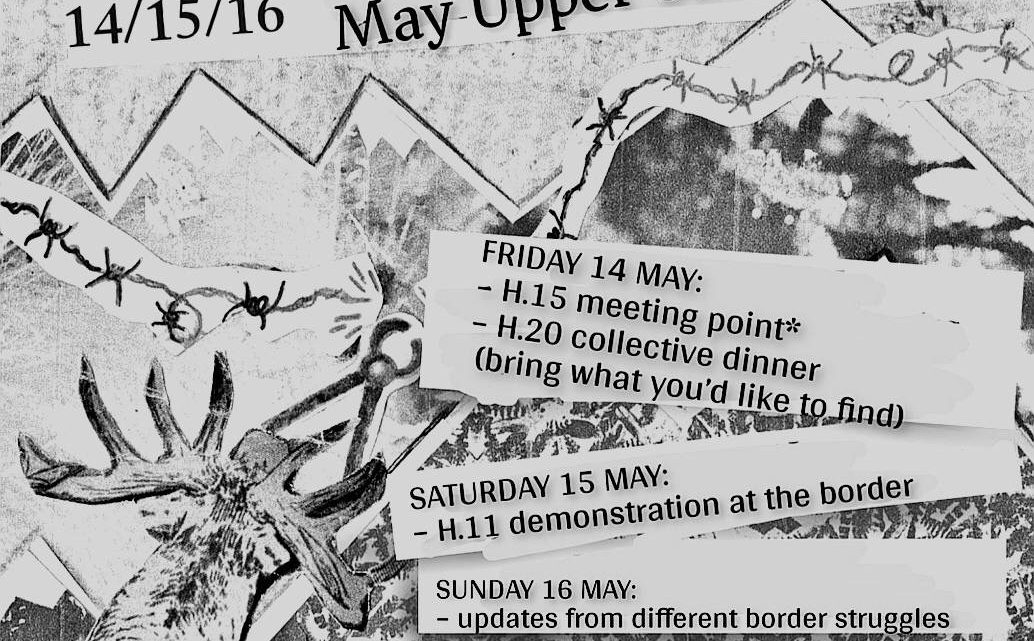 CAMPING 14-15-16 "SCONFINIAMO LA FRONTIERA"
Two months after the eviction of the Casa Cantoniera occupata di Oulx, what remains is the border and its guards, limiting the freedom and preventing the self-determination of people in transit.
Those who are traveling continue to arrive in the Upper Valley and then to leave for France.
Violence and repression at the border will not be able to stop our anger, neither the struggle to erase this imaginary and infamous line.
We call all people who fight against all political, economic, military authority, all capitalism, fascism and patriarchy, for a massive mobilization on May 14/15/16 in the mountains.
You can not evict solidarity
You can not stop solidarity
FRIDAY 14 MAY:
– H.15 meeting point*
– H.20 collective dinner (bring what you'd like to find)

SATURDAY 15 MAY:
– H.11 demonstration at the border
SUNDAY 16 MAY:
– updates from different border struggles
Bring your tents and the necessary to camp in the mountains.
*more info about the event: www.passamontagna.info
Spread the voice