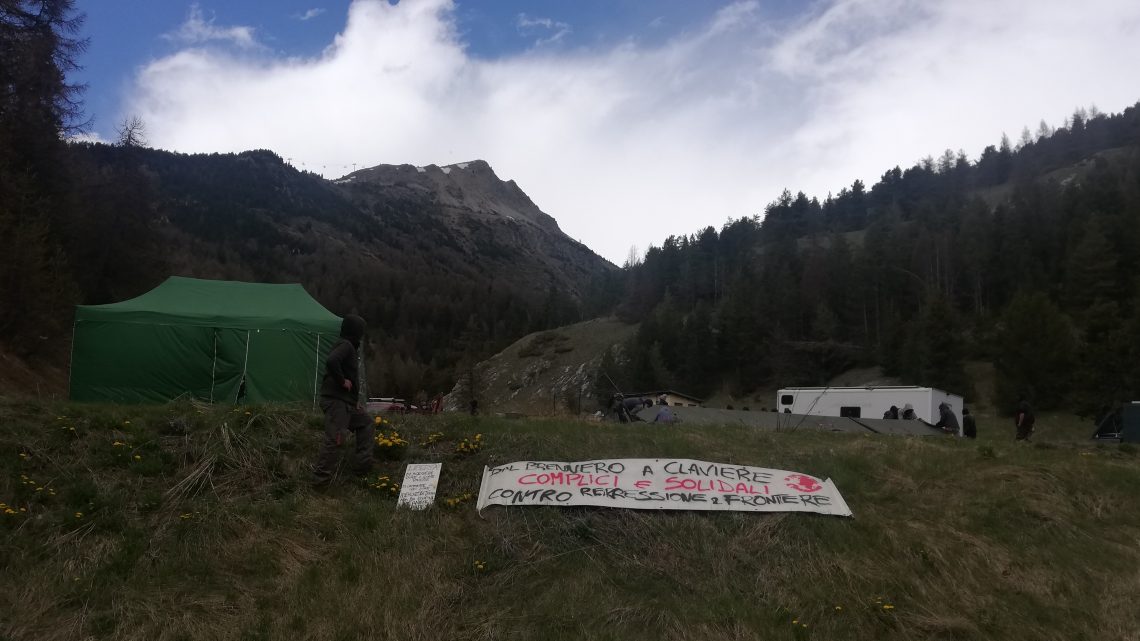 THE "SCONFINIAMO LA FRONTIERA" CAMPING HAS STARTED!
ATTENTION ATTENTION!!!
The camping "SCONFINIAMO LA FRONTIERA has started!
We are at the end of CLAVIERE, at the height of the old Italian customs (end of the village of Claviere, direction France, before the tunnel).
Tents are being erected on the right fields, under the "Village du Soleil", on the line of this cursed border.
Come here as soon as possible!
If you don't have a car, the bus times from Oulx are: 8.55, 11.45, 15.45, 19.45.
Info telephone: +393509148620
Bring warm clothes, we'll take care of the fire!
Accomplices and supporters of the accused on trial today for the events at the Brenner Pass!
FROM CLAVIERE TO THE BRENNER, ALWAYS AGAINST THE BORDERS!!!