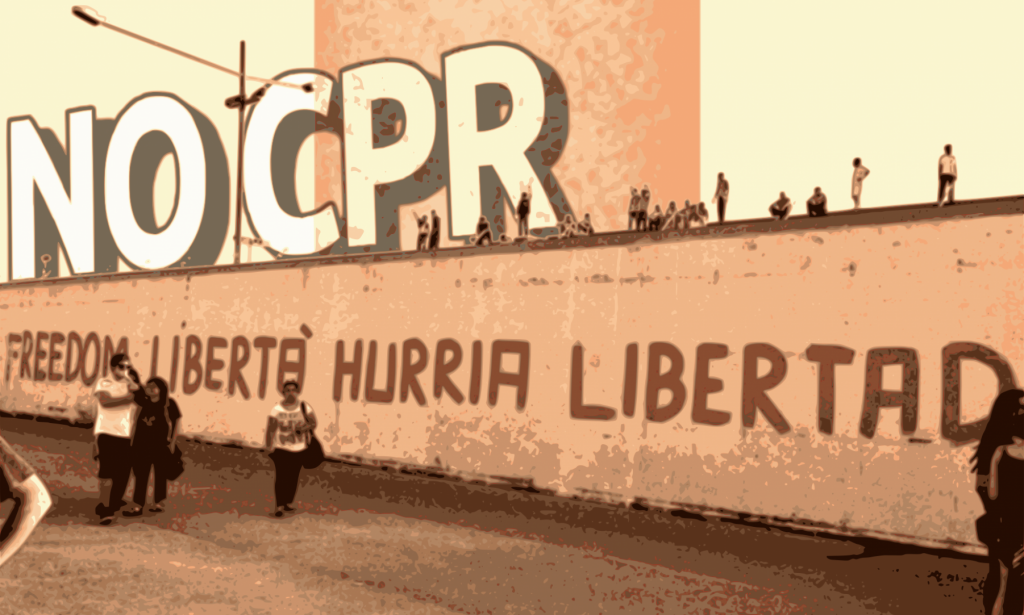 UPDATE FROM DETENTION CENTER IN TORINO. ANOTHER DEAD IN THE TORINO'S DETENTION CENTER. ANOTHER STATE HOMICIDE.
We heard the voice of some inmates who courageously wanted to tell us what is happening inside the detetion center of Turin.
The boy who died in the night between Saturday and Sunday was called Musa Balde, he was 23 years old and originally from Guinea. He was 23 years old and originally from Guinea. On 9 May, he was attacked with rods by three Italian boys in Ventimiglia, a border town on the French border. After being beaten up, he was taken to hospital in Bordighera (Imperia) and discharged with a prognosis of 10 days for serious injuries and facial trauma. He was taken to the CPR (detetion center) in Corso Brunelleschi in Turin, where he was immediately locked up in the red area together with other detainees and then, on Saturday evening, he was taken to the "Ospedaletto" section. According to the testimony of a boy, despite showing clear signs of suffering caused by injuries to his body, Musa Balde was never visited by any doctor or medical staff member of the CPR. He told us that after his transfer to solitary confinement, which took place without a clear reason, he heard him screaming and asking for a doctor's intervention without ever receiving an answer. On Sunday morning the version of the suicide spread quickly in all areas of the centre causing numerous protests among the inmates because none of them believed it possible that Musa Balde could have committed suicide, blaming the police and the medical staff of the Detetion center for what happened. What really happened during the night is not known for sure and probably will never be known because there were no other comrades in the cell with him. And even if there were, they would have been quickly repatriated to eliminate inconvenient witnesses, as it already happened after Faisal's death in 2019, in the same isolation section where Musa Balde was, and in 2020 after Vakhtang's death, in the Detetion center of Gradisca di Isonzo. However, one thing is certain. Another boy entered a Centre for Permanent Residence for Repatriation with his legs and came out in a coffin. Killed by the State that conceived and continues to justify these infamous places.
The young people imprisoned in the Green and Blue areas have embarked on a hunger strike, refusing the rotten food provided to them to protest against the death of their comrade and the conditions in which they are forced.
Last night a group of solidarity activists stood under the walls of the Detetion center in Corso Brunelleschi to shout their anger and support those who are courageously fighting to destroy their cage.
During the night the protests of the inmates took shape with several fires that damaged part of the Green and White areas.
Updates will follow.