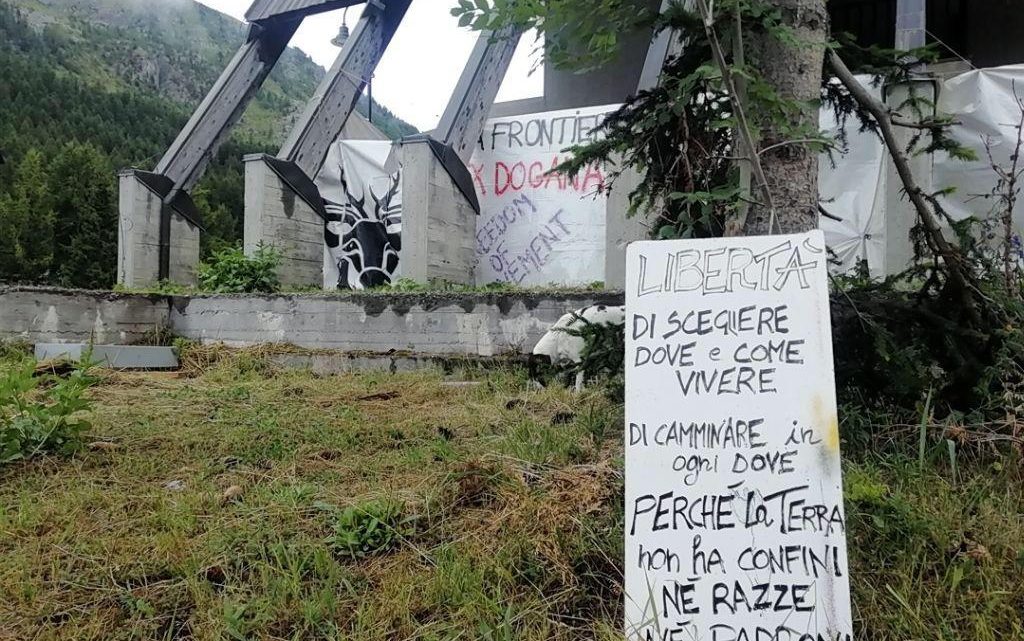 UPDATE FROM THE BORDER OF CLAVIERE
The Occupied Ex-Custom's Office has been re-existing for the last 5 days and everything is going well! For the moment, the forces of disorder don't approach the occupation, if not for some sporadic identification procedures, therefore, if you pass by, watch out around the area of the church. Despite all of this, the possibility of an eviction can not be excluded, so new energies are needed in order to monitor the situation day and night, as well as people that are motivated to do practical, collective work.
Bring zines, books, posters, artistic materials or any other ideas to riappropriate ourselves of this once deplorable space!
We still need furniture and construction material, sofas, beds/mattresses, kitchen tools and everything else that you think can be useful for a new occupation.
On Saturday, the 7th of July at 3 pm we will hold the first collective assembly, to present the project and begin to organize ourselves. Later there will be traditional songs on the accordion, bring any instrument you like. After a shared meal. Bring your mattress and sleeping bags, Sunday there's work to do!
Burn the borders and the real customs offices, long live the occupied ones!