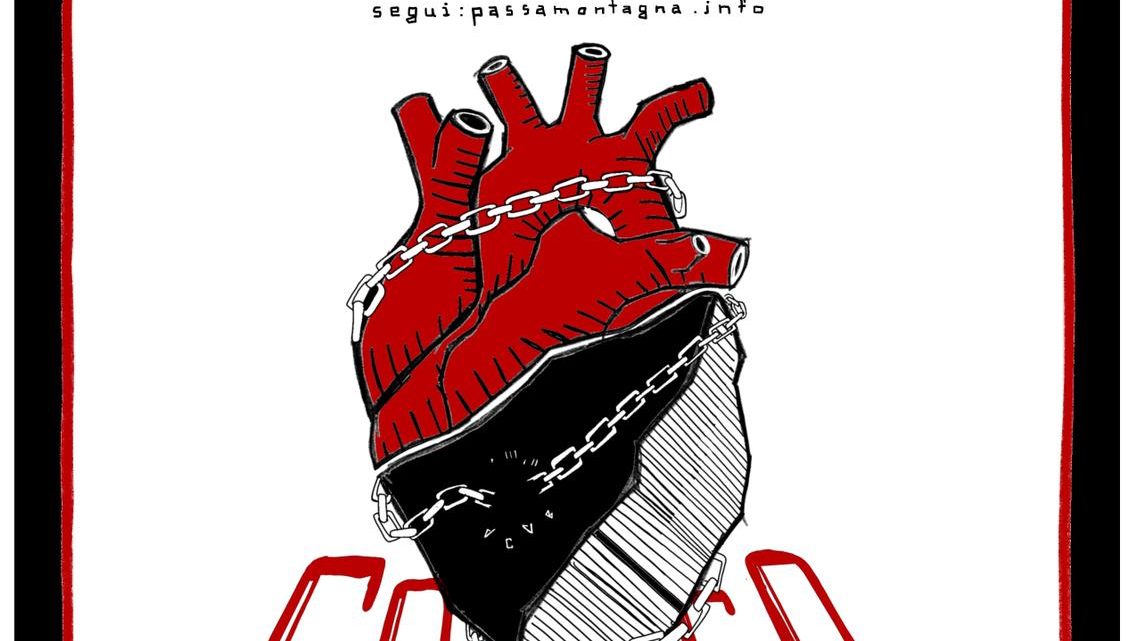 DEMONSTRATION AGAINST EVICTIONS, BORDERS AND CPR SATURDAY 6 NOVEMBER TORINO 16:30
On the mountains as well as in the city, self-organized spaces are under attack.
On the border of the Monginevro in seven months there have been already three evictions.
They want to stop those who organize to cross and oppose this device that controls, selects and kills. The number of people crossing the border remains high and the repression at the border is only growing, bringing with it its price of wounded and dead, even more now with winter at the door.
In the city, especially during this last period characterized by Green passes and continuous "States of emergency", social control increases and repression marches on: widespread police controls, raids, evictions.
The CPR of Corso Brunelleschi, cog of the system of detention and expulsion, is the embodiment of the border in the center of Turin.
We are witnessing the attempt to destroy every form of non-institutional thought, practice and self-organization, aiming at defusing every tension of struggle. Above all, these repressive operations are intended to eliminate the practice of occupations, preventing new ones and slowly weakening the old ones.
For all this, we take to the streets.
We call for a demonstration in Turin, Saturday 6 November at 16: 30!