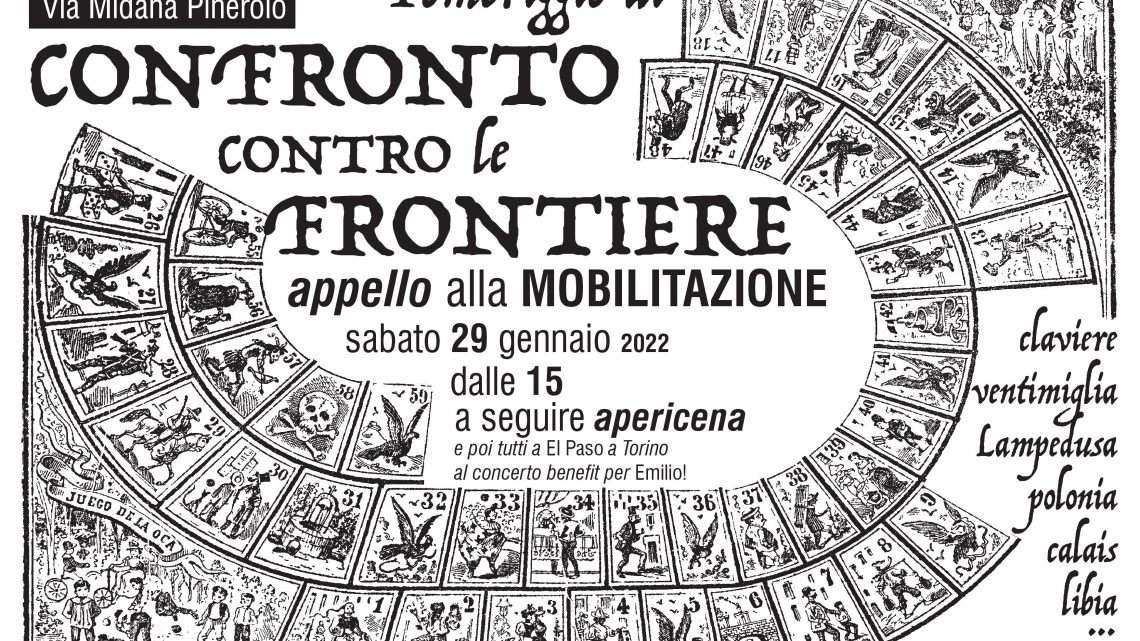 Afternoon of confrontation against the border – 29th january at Niño
At Niño, in via Midana in Pinerolo, there will be a day of stories from the border, with the idea of launching a call for mobilization.
From 3pm onwards, stories from Claviere, Ventimiglia, trying to connect with what is happening in Calais, Poland, Lampedusa and Libya: the shameful Italian responsibilities in supporting lagers.
An aperitif will follow and then it's off to El Paso where there will be a concert in support of Emilio, a prisoner in France.
Download the poster HERE