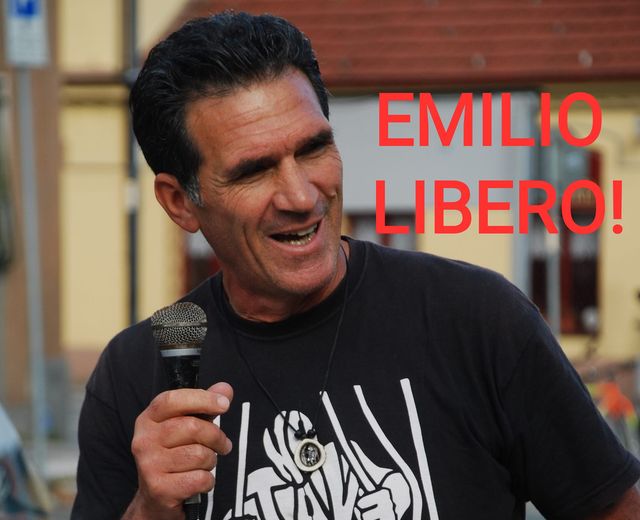 EMILIO GETS OUT OF PRISON!
After almost three months of house arrest and imprisonment in Italy, and two months in French jail, our comrade and friend Emilio is finally out of jail.
The European arrest warrant seems to have been cancelled, but the charge of violence against a public official remains. However, he is not yet free: he will now be obliged to reside and sign in the territory of Aix en Provance while waiting for the trial in which he is involved to begin, but he will not have to remain locked up.
Tomorrow will be confirmed all the protests that had arisen in solidarity throughout Italy and at the prison of Aix Luynes in France: the story of Emilio speaks to all, so it should not be made to fall silent, not even at this time.
The attempts to crush anyone who moves for a more just world through judicial repression and brute force in the streets must end!
See you tomorrow at 1pm under the prison in Aix Luynes!
FREE EMILIO!
ALL FREE!