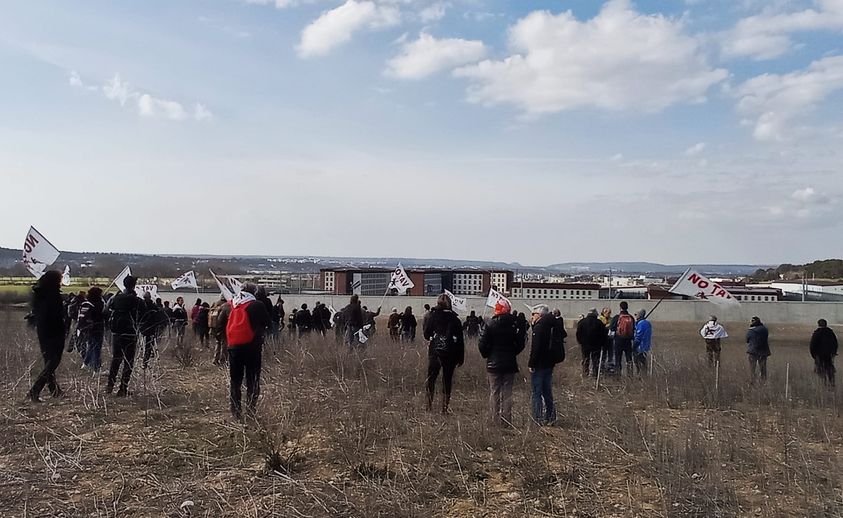 NEWS FROM THE MANIFESTATIONS IN SOLIDRITY WITH EMILIO
Emilio Libero – Solidarity Committee
from Aix Luynes prison
After several hours of travel – two bus and several cars from Italy plus numerous other compagnx from France – we managed to reach the hill from which we can see the walls of the prison where Emilio was held until yesterday. In the meantime, our voices and our solidarity go out to all those prisoners who are still locked up here, victims of repression.
From Italy to France, all free!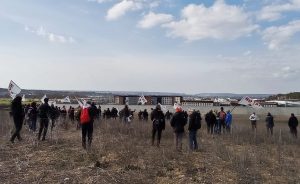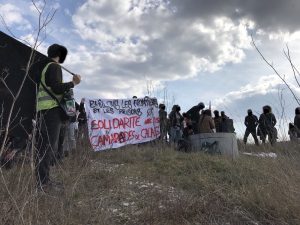 Also in Milan, many of them in garrison under the French consulate in solidarity with Emilio!
Video – https://fb.watch/b7FUGbtjpZ/
Bologna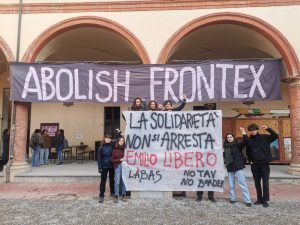 Albano Laziale