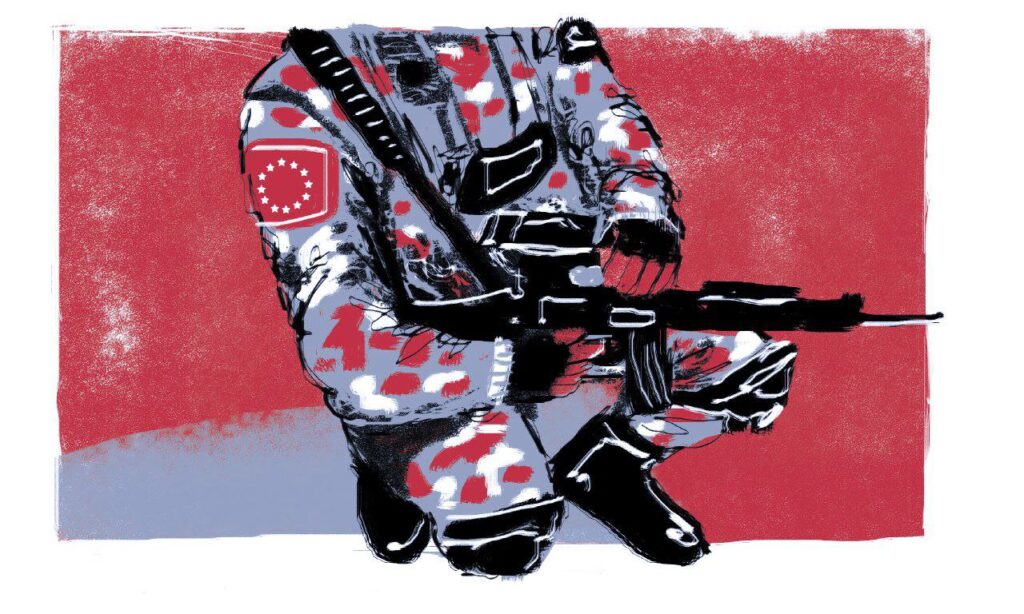 Partners. About returns and detention centers
published on 2022/04/17 in No Cpr Torino
The Minister of the Interior Luciana Lamorgese, during the parliamentary session last Wednesday, April 13, responded to a parliamentary question put by the deputy of the League (Lega Nord) Igor Giancarlo Iezzi on the subject "Initiatives to limit the landings of migrants on the Italian coasts, in light of the criticality caused by this phenomenon on the economic, health and security level".
Faced with the specious and racist distinction between Ukrainian refugees "who, for the most part, are women and children" and irregular immigrants from the Mediterranean, the Minister on the one hand called for a more interventionist policy from a European point of view, including through a more intense use of the infamous Frontex agency, and on the other hand she boasted of Italy's bilateral collaborations with other countries, for the purposes of identification and expulsion, and in particular the partnership with the Tunisian government:
"On a bilateral level, advanced agreements have been reached with a number of North African countries, from which the greatest number of arrivals are registered, aimed at stemming the phenomenon and obtaining greater operational space for the readmission of irregular migrants to their countries of origin, for example, Tunisia, Algeria, Ivory Coast and Morocco. This has happened, in particular, with regard to Tunisia, with whose authorities we have achieved maximum collaboration in terms of repatriations, which have continued intensively, even with extraordinary flights, despite the difficulties of international connections that occurred during the period of the pandemic."
Lamorgese has dished out some numbers in response to another parliamentarian, the deputy of Fratelli D'Italia Wanda Ferro (who is even more explicitly discriminatory than her colleague: "the current war in Ukraine teaches us to distinguish between those who flee from a war and those who do not"), making merit of about 850 repatriations to Tunisia in the first months of 2022.
Beyond the interesting considerations that could be made on the cross-cutting and undisputed state racism, it may be worth dwelling on another piece of information on which Lamorgese has taken care to return several times, namely the appointment of the European Council of Internal Affairs in June, when the New EU Migration Pact will be discussed and, above all, if its economic contributions will be renegotiated.
"The activity of repatriation for those who do not have the right to remain on our territory is also very onerous from an operational point of view, since well over half of the operations were carried out with the use of State Police personnel on escort duty on board the means of transport used. […] I have agreed with the EU Commissioner for Home Affairs, Johansson, a new joint visit that we will carry out soon, in May, also to concretize the actions and the financial contribution related to the strategic partnership".
When we talk about border control, repatriations and expulsions, we cannot but talk about money: the costs incurred become a self-justifying index of necessity and a claim to political importance.