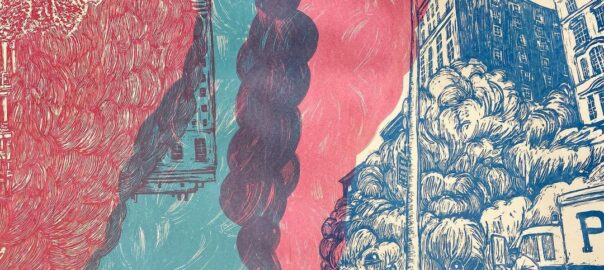 UPDATE FROM TORINO'S DETENTION CENTRE OF 23.02.2023
Published by no cpr torino on 23/02/2023
Monday night's riot drastically and further reduced the capacity of the CPR (detention centre) in Corso Brunelleschi, destroying and setting fire to the last remaining functioning areas. As of now, all that remains of this prison is a single room with 7 places in the blue area.
There is no need to go in search of or provide any explanation for this uprising, other than the obvious unacceptability of administrative detention, of its structural violence that daily materialises in what the inmates have repeatedly described as torture. This is the reason why people are fighting and revolting.
From the stories coming from inside, we know that on Monday night, however, a spark was added that triggered the protest. An inmate was beaten up by an inspector and his henchmen, thrown to the ground and immobilised with his knee on his neck, preventing him from breathing.
For those who intervened and revolted, the repression soon came with the violent beatings carried out by the celere (riot police) that same night, as a result of which some inmates were taken to hospital while many others were abandoned on the ground without any care. We know from the inmates' accounts that the only medical intervention was to sign papers provided by the administration, but no visits were made to the inmates.
Over the next two days, people were divided between the green area and the blue area and left to sleep on the floor, without water, food, medical care or the possibility of washing.
The CPR in these two days was quickly emptied, some inmates left with deportation papers, one was arrested, others were deported while some were probably transferred to other CPRs.
Several newspapers are talking about an imminent closure of the Turin centre, even some are already calling it closed. As of today, we know that five people are still imprisoned in the only room in the blue area not rendered inaccessible by the fire, isolated and probably without the possibility of calling from the booths.
Updates will follow.
DETENTION CENTRES ARE CLOSED WITH THE FIRE!!!!!
SOLIDARITY TO THOSE WHO ARE RECLUSEDə AND WHO ARE FIGHTING