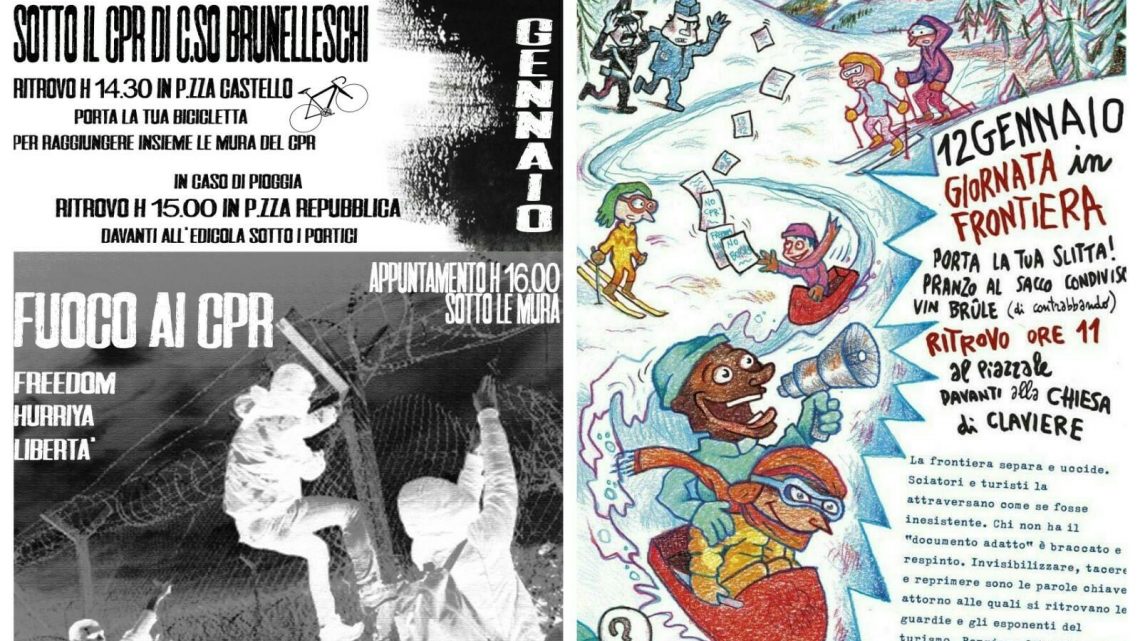 WE against borders and deportations !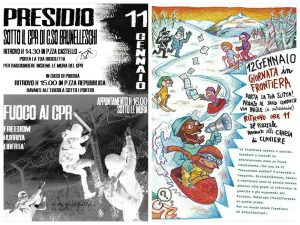 SATURDAY 11th JANUARY
MEETING IN FRONT OF THE CPR (corso Brunelleschi)
MEETING AT 2:30 p.m Piazza Castello
BRING YOUR BIKE
Meeting at 4 p.m in front of the wall of CPR's wall.
In case of rain, meeting at 3p.m in piazza della Repubblica, near to the newspaper kiosk.
SUNDAY 12th JANUARY
BORDER DAY !
MEETING AT 11 a.m IN FRONT OF THE CHURCH IN CLAVIERE
BRING YOUR SLEDGE
SHARED MEAL