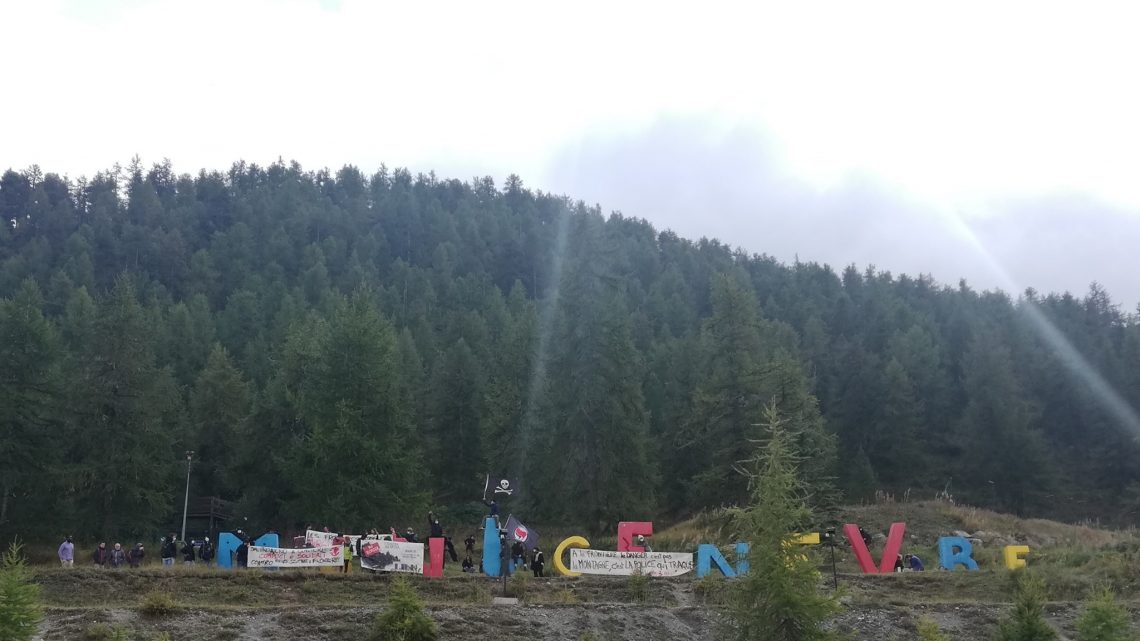 NOTES ON THE RESISTANT MARCH ON SUNDAY 20 SEPTEMBER 2020
Sunday we returned demonstrate against borders. The recent political changement pushed us to meet again on the mountain pats in the border of Italia and France. The arrival of more than 60 new cops unity spread between Briançon and Montgenevre, in cities and on pats with the goal to hunt the indesirable "migrant" – the election of the new mayor of Briançon Arnaud Murgia, who threat to close the CRS refuge locals the Maraude and to bloc all local solidarity initiatives – an activity increment in control, surveillance, the PAF refoulments in collaboration with italian police following the object of a more strict repressive efficacy.

To welcome us it were a disproportionate deployment of cops, in Clavière protecting the Curch, and in Montgenèvre, between the PAF and the main road, preventing us to enter in the town. We walked on the border, crossed the golf field and the paths – that everyday and every night are walked through by each person facing this immaginary line and his guardian dogs. We recived on all sides the solidarity of various comared, united by the will to oppose an unjust, racist and classist system.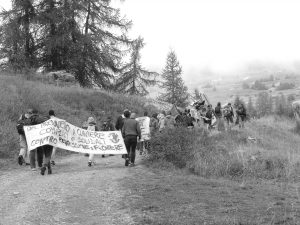 We returned to the border to reaffirm our position against all borders and their guards. In the name of solidarity and the freedom to travel and live where and how we want, and and to self-determine one's own future despite the prohibitions and walls that build states.
We thought of this day as the first meeting of a new fighting season.
A BURNING WINTER IS WAITING FOR US!!!!
NEWS WILL FOLLOW, GREETINGS RESISTANT.E.S!
Chez JesOulx – Rifugio Autogestito