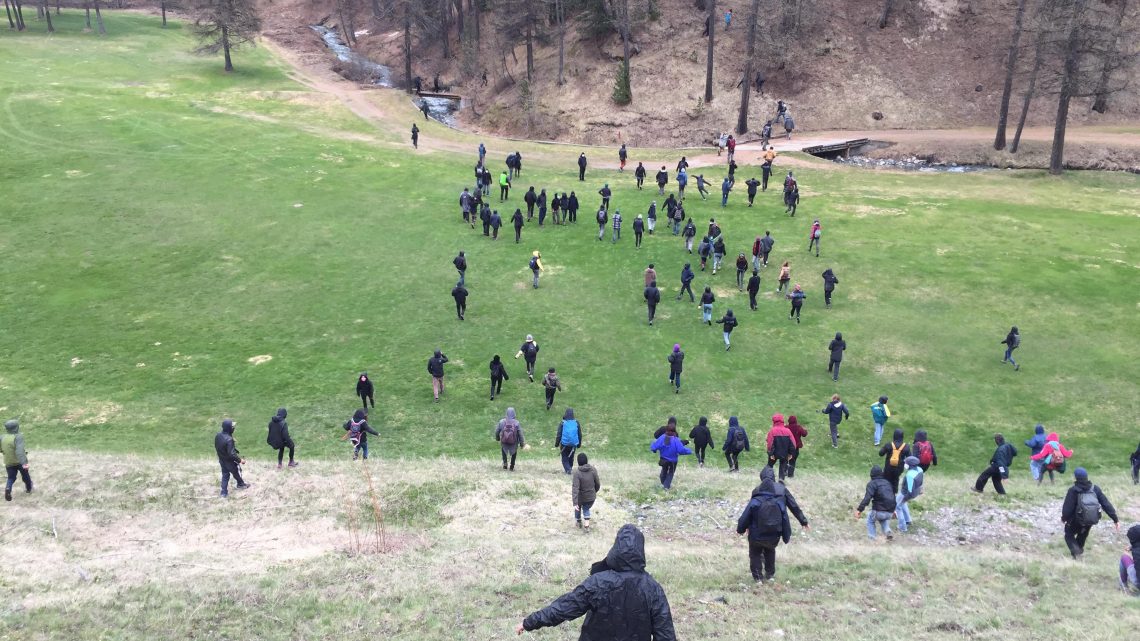 ABOUT THE RESISTANT WALK ON THE BORDER
This afternoon, a resistant walk started from the campsite "Sconfiniamo la frontiera". The procession took to the paths and headed towards Montgenèvre. The Gendarmerie in riot gear was almost immediately deployed to protect the golf courses, blocking the way.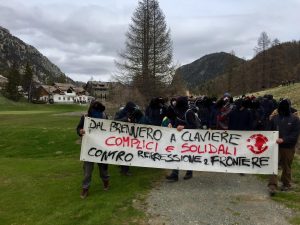 The golf courses (owned by Lavazza and the municipality of Montgenèvre) are the scene of a nightly manhunt by the border police and during the day are exploited by the devastating economy of golf and ski tourism.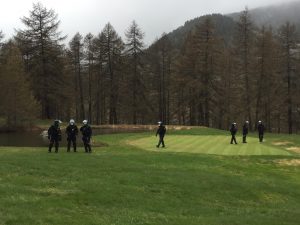 The procession then climbed onto the main road, blocking it, once again underlining how this road is inaccessible to a few people selected by the states but is crossed every day by hundreds of goods trucks.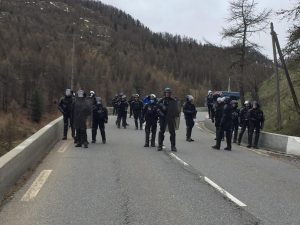 Aware that the forests are the place where the violence of the border is perpetrated, we took back the paths.
Despite intimidation from the gendarmerie, who repeatedly threw tear gas, the comrades resisted and managed to entertain them on the slopes of the mountains, which the guards are evidently not used to traversing.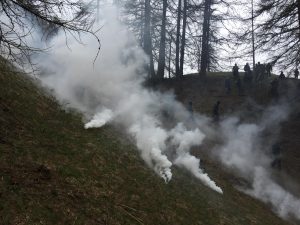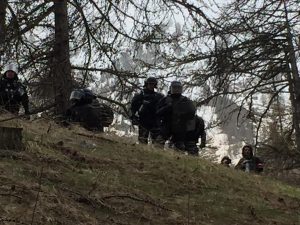 Between playmobiles sliding on the ground, batons lost in the meadows and tear gas fired at their feet, the gendarmerie gave us some good moments.
This is how we respond to the eviction of occupied spaces in solidarity, a response that will not end here.
Come by tomorrow from 11am to take part in the discussions that will animate the whole day of the camp.
Accomplice and solidarity with the comrades condemned for the events in the Brenner Pass!
In solidarity to all the peoples in struggle and to those in Palestine who are fighting for freedom! FREE PALESTINE
ALWAYS AGAINST EVERY BORDER