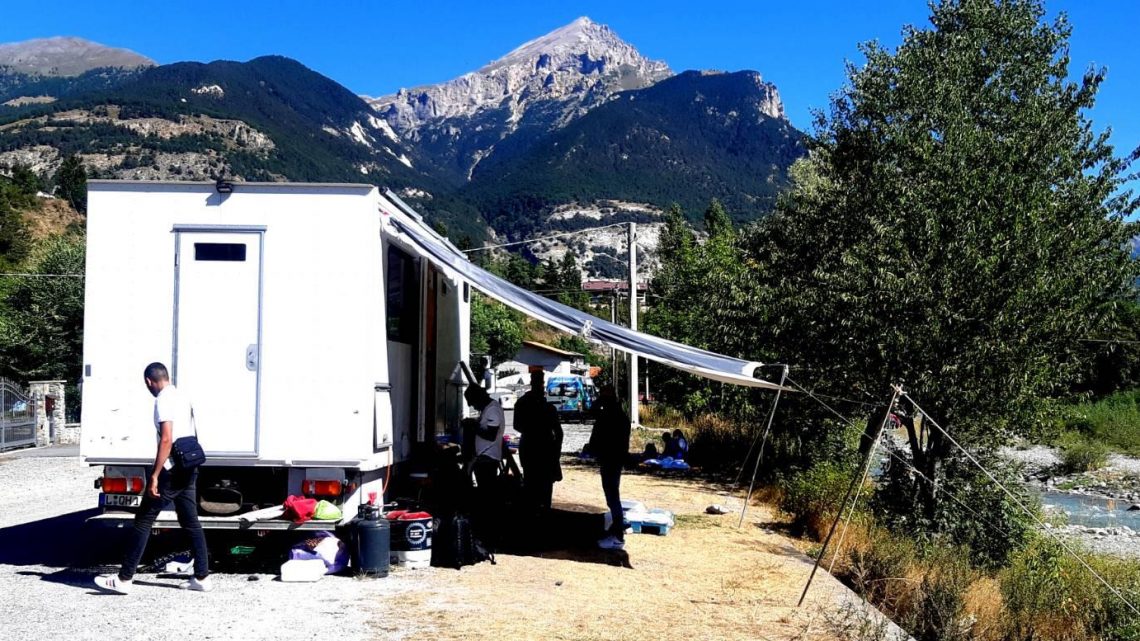 Updates from the Montgenevre' border
Over the past weeks, the people passing through and the solidarity against this border has not stopped. Last Tuesday, the italian cops showed up again at Oulx bus station.
They asked for documents, effectively stopping who didn't have papers from taking the 8:55 a.m. and 11:00 a.m. buses and reach the border.
Whether some man in uniform pretends to re-establish "the order" and continue to get his infamous salary or whether there is a Ventimiglia-like collaboration with the French police, we do not know.
Also last week a driver of the ResAlps company (another failed cop) started to ask for the documents of every passenger, no wonder if those left on foot were only people of passage.
On several occasions, the Italian cops have also identified some comrades witnesses of the last facts.
In the meantime, in Oulx, Claviere, Monginevro and Briançon tourists have returned to fill the outdoor tables but the new French laws for the control of the pandemic only worsen the situation. Since August 9, those arriving in Briançon (France) cannot take an interregional train or bus unless they have a green pass or a negative covid test.
It has been more than a year and a half that pandemic management has been used in an instrumental way to create new control devices. At the borders, these tools are being used immediately to legitimize push backs and limit people's freedom of movement.
On August 25th, the association Tous Migrants, after a shared lunch, moved together with solidarians from the old Refuge Solidaire located in Rue Pasteur 37 to the Terrasses Solidaires (https://www.lesterrassessolidaires.org/ ) Route de Grenoble 34.
In the meantime, in Oulx, the Fraternità Massi refuge continues with reduced hours from 5:30 pm to 8 am.
Everyday life on the border continues to focus on the invisibilization of people passing through to protect the beautiful image of these places eaten by tourism. All these efforts to maintain order and social inequality only make more evident the absurdity of the racist device that states create and defend.
We are not leaving this border,
Freedom to live and travel wherever we want!