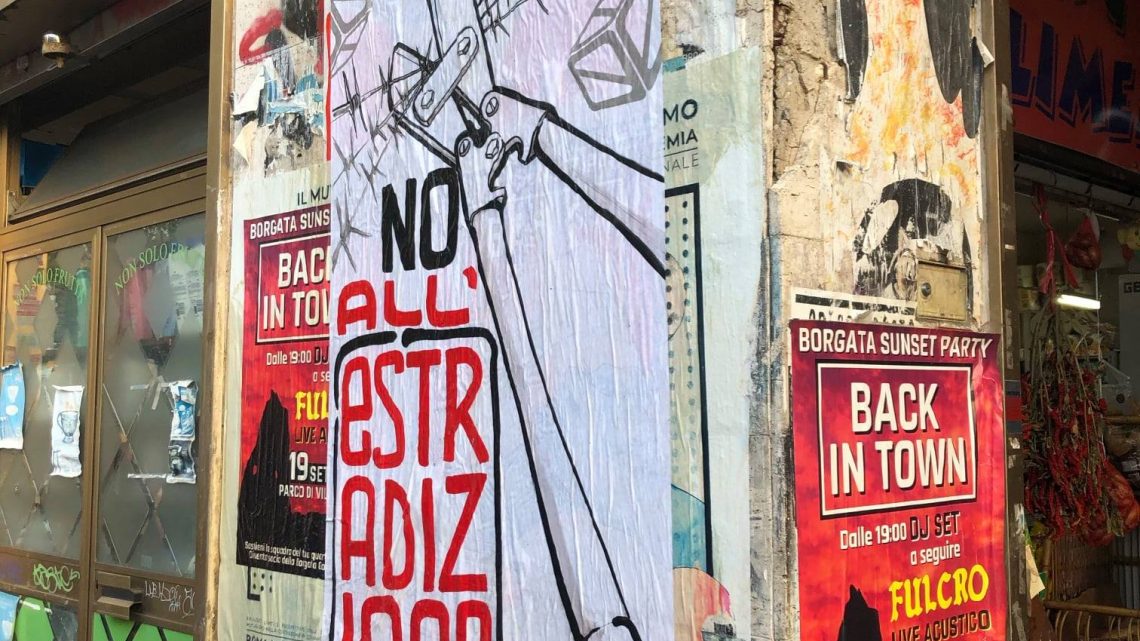 THE COURT OF TURIN GRANTS EMILIO'S EXTRADITION: CALL FOR SOLIDARITY AND WIDESPREAD ACTION
On the morning of October 1st, the judges of the Turin Court of Appeals granted the extradition requested by the French state. Today, Wednesday, October 6, the appeal has been filed in cassation, but there is little doubt about how it will go. Emilio, now under house arrest in Italy, is expected to serve his pre-trial detention in France and then his sentence in Italy. Everything seems perfect, repression wise, the French and Italian state will bounce him for a while caging him in turn in their punitive meshes.
Nothing could be clearer : Emilio is persecuted by both police devices. In Italy because he is a historical companion of the No Tav movement, a giant costruction that also involves France; by both states because he has been involved in the fight on this border since the beginning. The Court of Turin confirms itself as an example of avant-garde repression, and will happily hand over a handcuffed Emilio to his transalpine colleagues, distancing him – this time a lot – from the land where he lives and fights. Less problems for them. The lawyer appealed. If denied, extradition may be at the door.
This ruling is not surprising; this has been the line of the courts for some time. Repress ever more strongly anyone who organizes, expresses and practices dissent, and implement their repressive tools. The latest trials and investigations in the field of immigration are also exemplary: the sentence of more than 13 years to Mimmo Lucano, the former mayor of Riace; the investigations for aiding and abetting NGO boats operating at sea, or against the Trieste-based Lorena Fornasir and Gian Andrea Franchi. The almost 170 years of imprisonment to which, in May, 63 compagnx were sentenced for a 2016 demonstration against the anti-immigrant wall that Vienna had announced the construction of. The upcoming Scintilla trial, linked to the long fight against the infamous jails for undocumented people (CIE, CPR). Now, the granting of an extradition for a preventive precautionary measure.
We call for solidarity and widespread actions. Let's not leave Emilio alone! Against extradition! We invite all those who feel solidarity to act, on their territories or elsewhere, each in its own way, with its own practices.
On the border, in Claviere, the new occupied cantonment house has just been evicted. This space had been occupied in order to revive a self-managed shelter, and to continue -in various ways- to practice that direct and concrete solidarity. Iit was a small response to the increasing repression on the border, and to Emilio's arrest, even if it didn't last long.
Any contribution is welcome.
Emilio free!