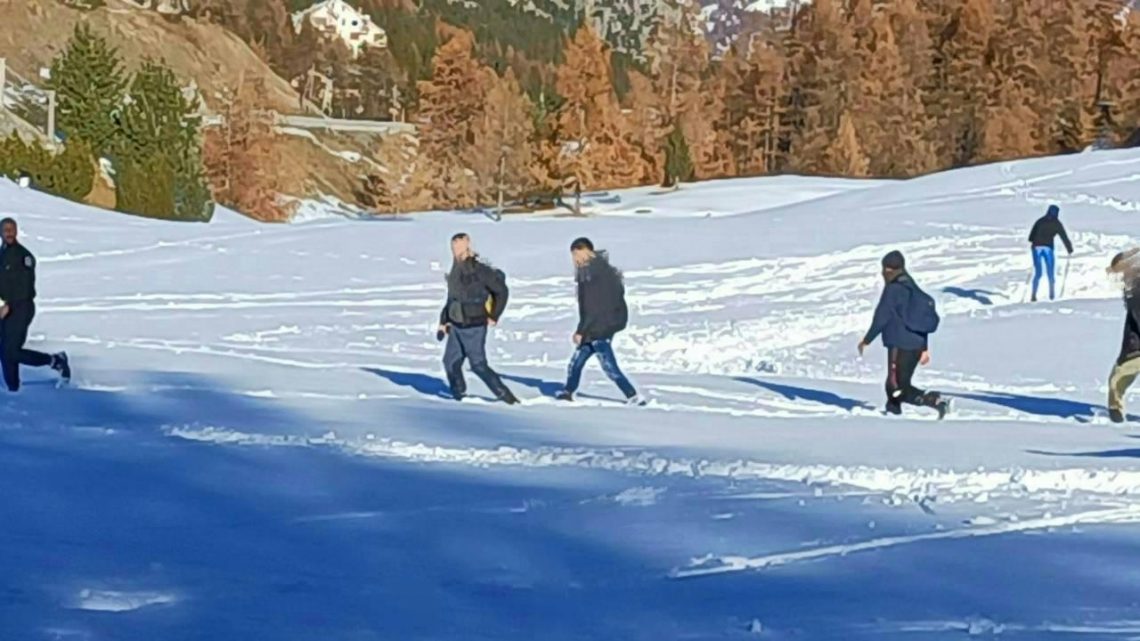 RACIST BORDERS, ACCOMPLICE TOURISM
The ski season begins. Updates from the border
from fb Chez JesOulx Self-managed refuge
The past saturday, after two years, the ski lifts of Montgenèvre have reopened. While ski slopes, bars and restaurants are filled with the usual rich tourists, free to enjoy their privileges, paf and gendarmerie continue to stop people considered "illegal" who try to cross this border.
During the day we witnessed a forced pursuit by the gendarmerie, who, trudging clumsily through the snow, chased four people on the high mountain paths, shouting and trying to intimidate them.
The tracks of the skis and the footsteps of the people on the move run parallel: the indifference of the skiers in the face of these push-backs reveals the normalization of these racist practices. Such practices are not an isolated case, but have been reinforced throughout all Europe in the last years.
To worsen the situation on this border, for almost two months, the French Resalp buses have interrupted their stops at Cesana and Claviere, while from Montgenèvre to Briançon tourists can move freely and undisturbed. On the Italian side, the Arriva company has also stopped guaranteeing a regular service for the same stops.
For these reasons, the journey from Italy to France is getting longer and more difficult. In the absence of sufficient information and because of the massive deployment of cops, many people have been forced to climb higher and more dangerous paths. Since several weeks, in fact, the number of people missing in the mountains has increased: last weekend, two more people were rescued between Claviere and Monginevro.
Faced with all this, we intend to continue to be present at the border, complicit and in solidarity with those who cross it in the name of freedom and self-determination.
AGAINST ALL BORDERS AND ALL FORMS OF OPPRESSION!!!