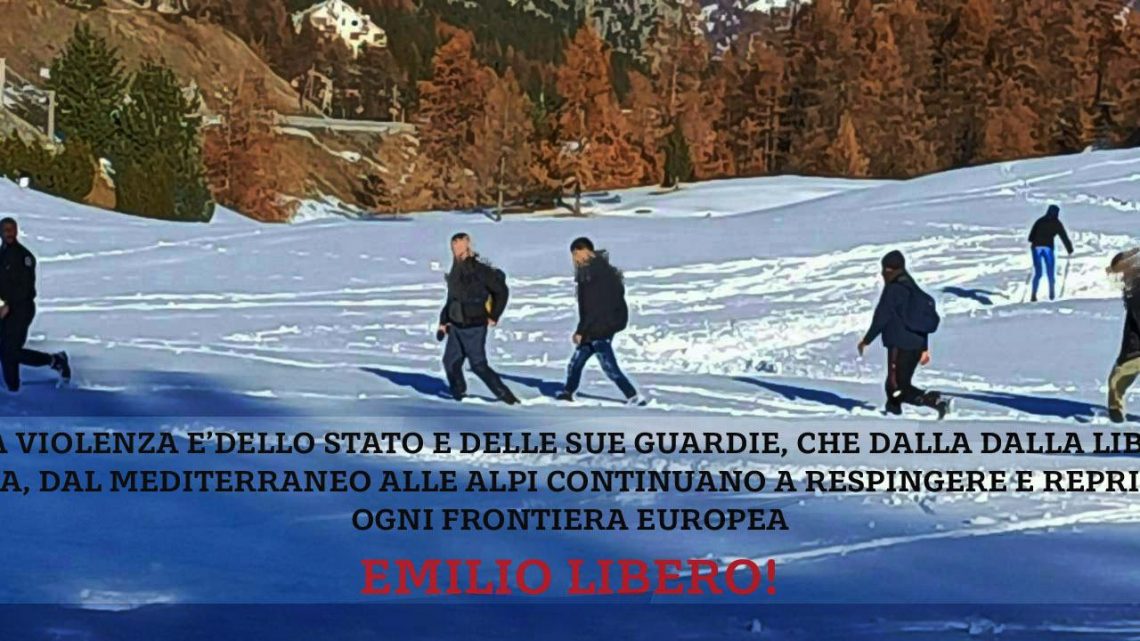 EMILIO EXTRADITED TO FRANCE
Emilio was extradited to France yesterday. He was transferred to Gap for the hearing/interrogation and was taken to Aix-Luynes prison (Aix-En-Provence) for pre-trial detention, pending trial.
They had clearly already decided not to grant him any alternative measure. One more punishment.
The lawyer is considering possible appeals.
The "écrou" number (identification code) needed to write to the detainees in French prisons will be known on Monday. In the meantime -theoretically- until Monday one can write directly to his name. Telegrams cannot be sent in French prisons.
They have decided to remove him from the Susa Valley, from the border, from Gap, from Briançon, to take him away from his loved ones and from the strong solidarity present in this territory. As they did at the time with Eleonora, Théo and Bastien, arrested for aiding and abetting illegal immigration on the day of 22 April 2018 and transferred from Gap to Marseille for "security reasons" after the call for a demonstration under the prison. But they are wrong.
Emilio has always stood by the exploited and those who suffer the thousand injustices of this world.
He has always fought for a fairer world. That's why he was arrested.
We will not leave him alone! Updates and initiatives soon. Even under that prison!
In the meantime, today, the opening day of the Claviere and Monginevro ski lifts, some solidalx are well present at the border to remind us who are the real culprits of the constant manhunt on those trails.
The real violence lies with the state and its guards, who from Libya to Poland, from the Mediterranean to the Alps, continue to reject and repress at every European border.
EMILIO FREE!

Let's not leave him alone! To write to him:
Emilio Scalzo
Maison d'arrêt d'Aix Luynes
70 route des Châteaux du Mont Robert
CS 20600
13595 AIX EN PROVENCE CEDEX 3.