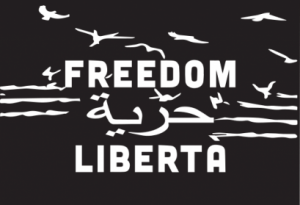 The border killed FATHALLAH BELAFHAIL
On Sunday, January 2, 2022, a body was recovered in the Freney basin, downstream of Modane. The body belongs to FATHALLAH BELAFHAIL, a 31 years old Moroccan guy, arrived in France, through Italy, between December 29 and January 1. He has not been identified yet. No Italian newspaper reported this news and the local French press just wrote few lines about this.
This border keeps killing in silence. This is the eighth death in 3 years.
Police, PAF (the border police). Gendarmerie. Military. Chasseurs alpin (the Alpine troops). They are the direct responsibles for these deaths. The border kills through its uniforms. The instigators of these murders are European states, the ones who rule them and the private interests that they defend.
The repression of the cops towards "migrants", "sans papiers", "refugees" (whatever word used to avoid calling them people) becomes visible murder on these mountains, as in the Mediterranean Sea, in every border that Europe defends with barbed wire walls and guards. In every external border that is created to stop people directly in their countries of departure. In every detention center, prison and state lager.
The is every uniform that obeys to the imperative of selection that political and economic institutions demand.
While tourists spend their happy vacations in these territories, dozens of people every day are forced to cross the highest, snowy and most difficult paths in order to escape the targeted controls of this border, putting their lives at risk.
This border and its guards kill and those who continue to look the other way are complicit in this umpteenth death widely predicted.
Mohamed Mahayedin – June 21, 2021
Mohamed Ali Bouhamdi – September 7, 2019
Derman Tamimou – February 6, 2019
Mamadou-Alpha Diallo – May 29, 2018
Mohamed Fofana – May 25, 2018
Mamadi Conde – May 18 2018
Blessing Matthew – May 8, 2018

Let us not forget, let us not forgive.
We don't want these deaths to stay silent, so we call for widespread and spontaneous actions and mobilizations against this border.