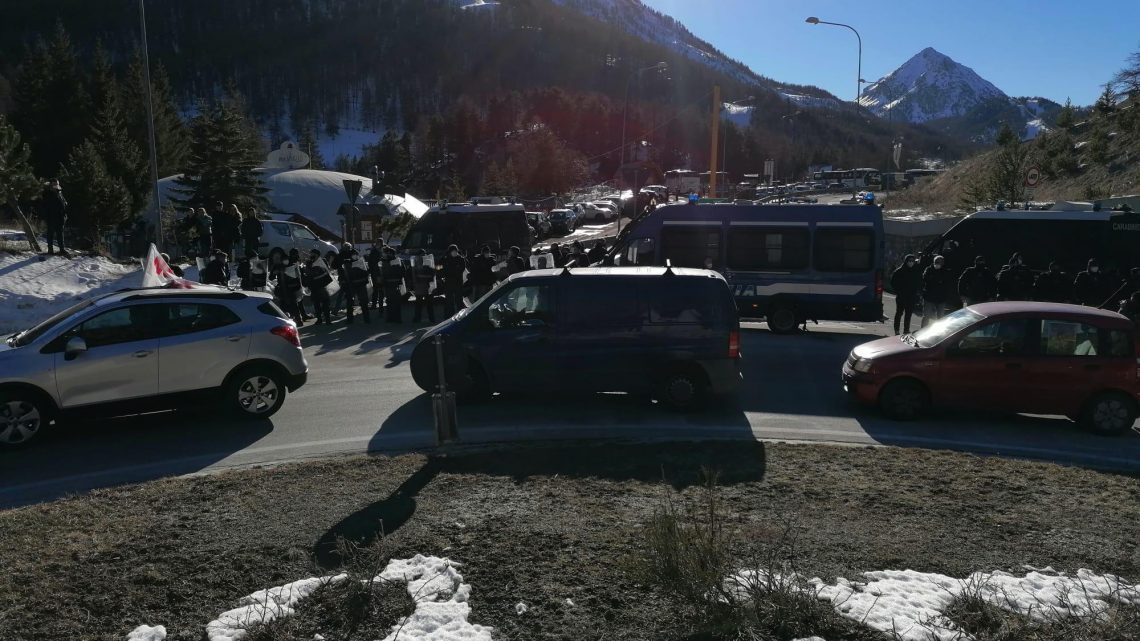 ABOUT THE CARAVAN FOR EMILIO'S FREEDOM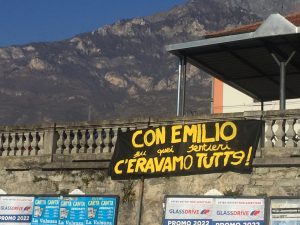 Today about sixty cars gathered in a long and noisy caravan that went from the San Didero NoTav presidio to Claviere, on the border.
They passed through Bussoleno, Susa, Chiomonte and Oulx, leaving leaflets and banners for the release of Emilio Scalzo, our comrade and friend who has been held in French prisons for almost two months, accused of violence against a public official following a demonstration at the border.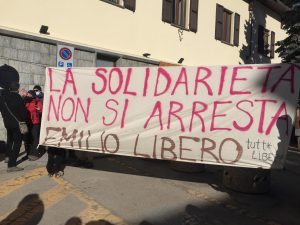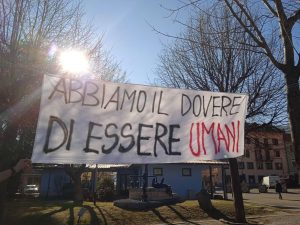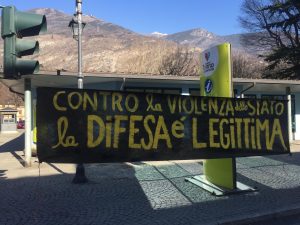 The motorcade was blocked by Italian police, who lined up at all the entrances to Claviere and prevented access to the village, and then by French police in riot gear on the road, which closed off the main road.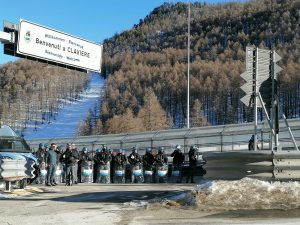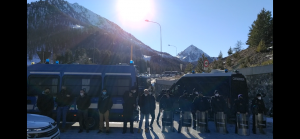 Gendarmes and PAFs (border police) were also deployed on the paths, once again showing tourists and residents the other face of these mountains, which are not just ski slopes and golf courses, but continuous police violence that day and night tries to block and repel people 'without papers'.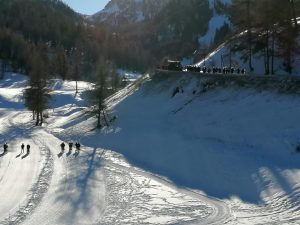 The border was thus blocked for at least two hours, with long queues on either side of the border.
Emilio is in prison for an alleged crime that has not yet been judged; it is the first time a court has granted extradition as a precautionary measure for such a charge. The entire border struggle is under indictment.
Emilio has always been on the side of the last and the exploited, and therefore in the front line to help those who, without a 'good document', found themselves forced to cross this border secretly, hunted by the police.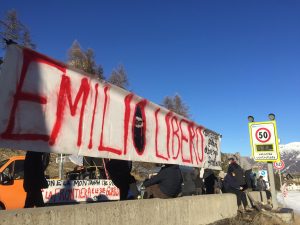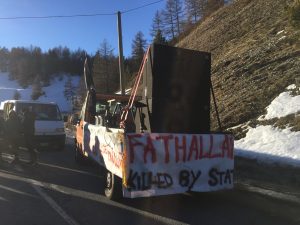 The first judge denied the alternative measures requested, for "danger of escape", despite the absurd unjustified detention.
We are waiting for the answer of the second judge, who will express himself in a few days. We will launch initiatives in solidarity in case the negative answer is confirmed.
Against police violence!
Free Emilio!