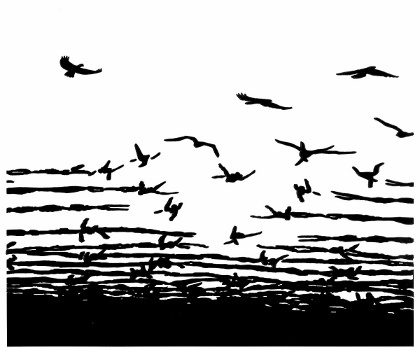 The border kills with indifference and invisibilization
Today the news of another terrible death at this border have been published, the corps of a man has been found in Salbertrand next to the railway of the train that is going in direction of the border, which is just a few kilometers away. 
Just a few lines in a local newspaper
speak about a corps that has been found in a state of advanced decomposition, killed by a train that ran him over a couple of days ago. 
Yet another person killed in complete silence, without anyone noticing or without anyone wanting to. Yet another invisible death for which the responsibilities are evident: the borders, the states that require them and the cops that defend them. It is the presence of the cops who are everywhere on the paths, who block the access to the trains and buses, who patrol the streets of the city and who carry out controls of racialized persons and thereby force those who don't have documents to search for ever more dangerous and invisible ways to cross the border. 
And the media is complicit in this death, reporting about it as a "train accident" or even speculating about a "tragic voluntary act". The newspapers skip every detail about a person that is labeled as "migrant" or of "African origin". No precise information about region of origin, age or identity can be found. The media contributes in making invisible and camouflaging these types of deaths that in reality are homicides by the state.  
The border continues to kill in silence and in total indifference. As it happened with Fathallah, three weeks ago, whose name has not even been officially disclosed.
We don't forget these deaths, we will continue to give voice to them so that they won't remain silent. We don't forgive those that are responsible, our rage and hatred is directed towards them.
Against every border and every state, for the freedom to travel and live wherever one wants.