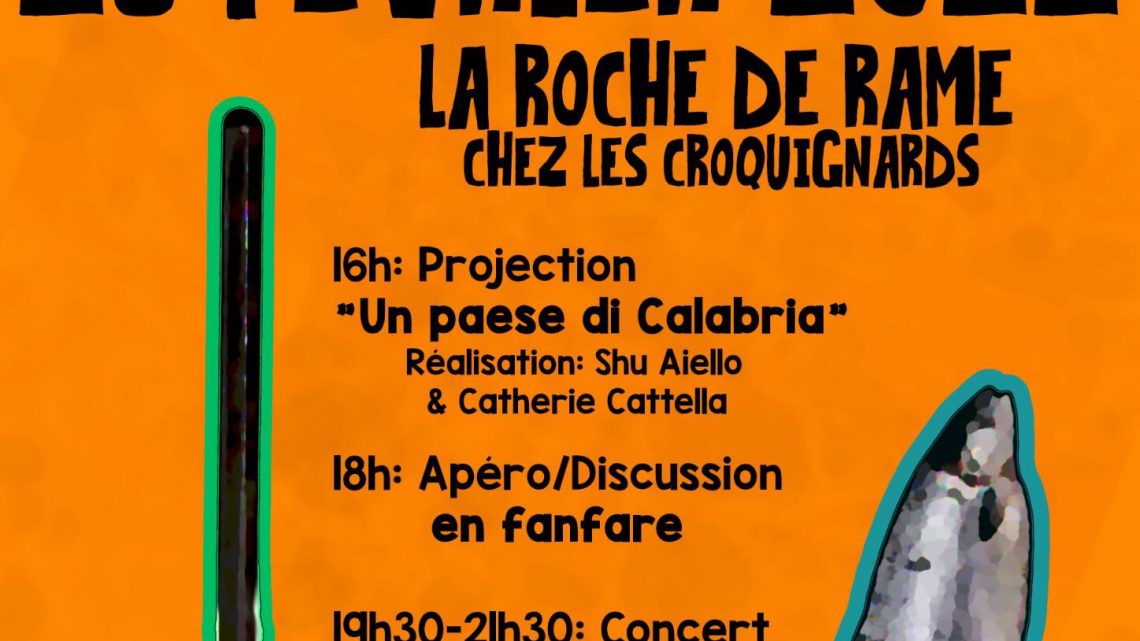 Support evening for Emilio Scalzo
In solidarity with Emilio, benefit evening for legal expenses!
4 p.m.: film: "Un paese di Calabria" by Shu Aiello and Catherine Cattella (Tita productions), 2015
6 p.m.: Aperitif and discussion accompanied by the FANFAR INVISIBLE 05 – fighting fanfares
From 19:30 to 21:30 – music with DIALCALOIZ, rock band from Valsusa!
From 6 to 10 pm – pizza!
Emilio Scalzo, a 67 year old former fishmonger, long-standing militant of the NoTav movement and supporter from the beginning of the migrants passing through Valsusa and Brianson, is accused of having attacked a French policeman on 15 May during a demonstration between Claviere and Monginevro, an event organised in response to the eviction of the Casa Cantoniera in Oulx, the self-managed Refuge against borders.
On 3 December, he was extradited to France and imprisoned at Aix-Luynes prison, near Marseille.
On 11 February, he was hibernated but subjected to control judiciaire (obligation to stay and weekly signatures) in Aix en Provence.
There is no trial date yet.
Some specifics about the film: "Un paese di Calabria" made by Shu Aiello and Catherine Cattella (Tita productions). 2015
The film is about the social utopia that they tried to realize in Riace by the mayor Mimmo Lucano, the inhabitants of the area and the migrants. A social model taken up in Italy and other countries.
13 years in prison have been requested for mayor Mimmo Lucano in the (obviously political) trial that ends in September 2021. This policy of welcoming migrants, which has been in place for about 10 years, has been a model for various cities and towns in Italy. It is a social utopia that has come to fruition, creating new economic dynamics and forging links between inhabitants and welcomed migrants.