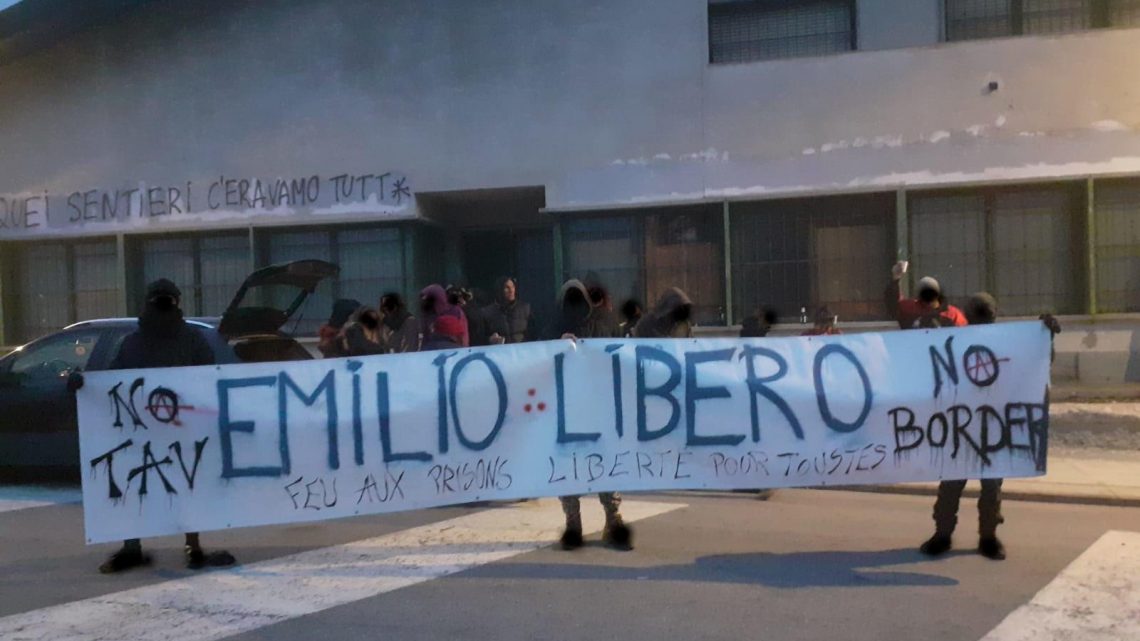 EMILIO IS BACK HOME
On Wednesday 20th, our comrade and friend Emilio finally returned to Italy, after almost 3 months of house arrest and imprisonment in Italy followed by two months of imprisonment in France and another two months of mandatory residence and signature in the territory of Aix en Provence.
Finally he is free again to live in his valley and with his people, without any obligation to sign for now. Until the trial (date to be defined) he cannot return to France.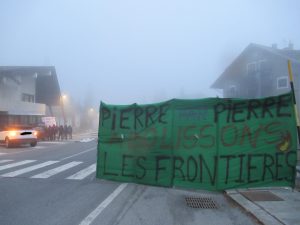 Some of us welcomed him on his arrival in Italy, meeting him in Clavière, where dozens of people pass every day trying to arrive in France. We stayed in front of the former customs station (where the demonstration of May 15th 2021 started) together with his family. With some banners and tags, for a few hours we occupied the space around that empty decaying building again and celebrated together.
Banners and tags also appeared on the cabin from which Emilio is blamed for having defended himself against the brutality of the French cops during the Passamontagna of the same May 15th.
To defend oneself is not a crime! In front of state violence, self-defence is legitimate, let's support it!
All Cops Are Borders, destroy the borders!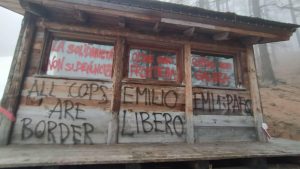 – cops + marmots
No border, No TAV
For more information on the persecution of Emilio visit
https://www.facebook.com/comitatoemiliolibero/