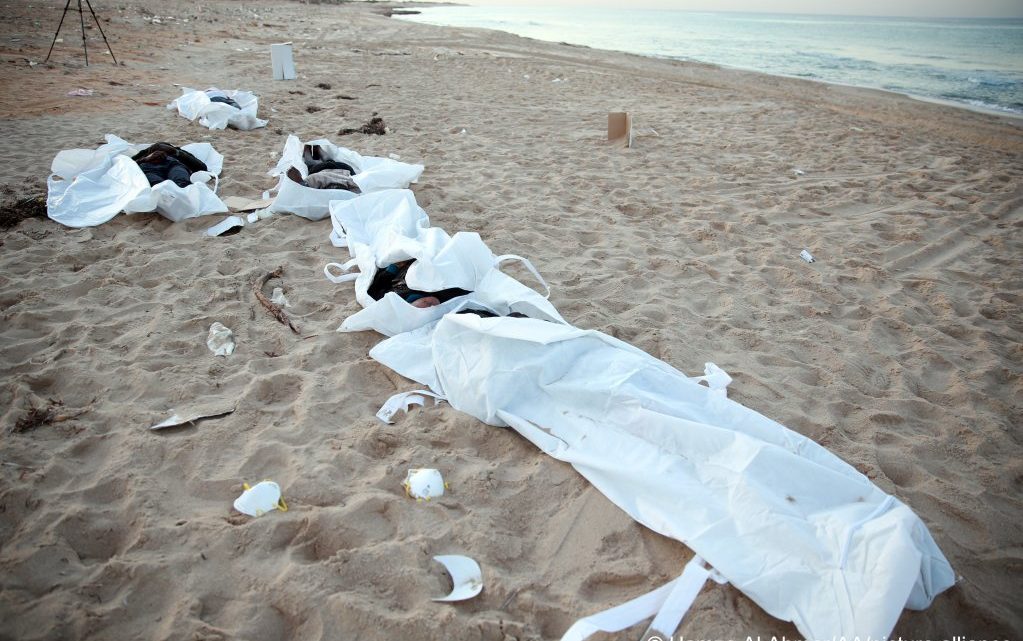 At least 600 people died crossing the Mediterranean in the first three months of 2022
At least 600 people went missing in the first three months of 2022. This is according to the IOM, (International Organisation for Migration). Knowing their reputation, we can assume that there are many, many more. This is still the highest figure since 2014.
People continue to drown in the waters of the Mediterranean Sea as they try to reach Europe aboard increasingly precarious boats.
In 2021, at least 1,500 people drowned while trying to reach European shores.
The real number for both years is certainly much higher, as not all deaths are reported or registered. Many have long called the central Mediterranean the world's deadliest migration route.
Regularly, the Tunisian and Libyan coasts are flooded with corpses, as was the case at the end of December 2021, when many bodies washed ashore in two different locations in the coastal town of Khoms, about 120 kilometres west of Tripoli, Libya.
On Tuesday, a wooden boat carrying over 100 people capsized near the island of Kerkennah in south-eastern Tunisia. It seems that while 30 people from that boat were rescued, 75 are still missing. By now, the hope of finding them alive is almost non-existent.
The following day, dozens of migrants fell into the water while struggling to cling to a capsized boat off the Tunisian coast. Some 110 people were rescued by the NGO Open Arms.
Alice Sironi, Migrant Protection Officer at IOM, had the courage to say: "In addition to our humanitarian role of assisting survivors in terms of shelter and food, we are committed to strengthening the capacity of the Tunisian authorities to come to the aid of boats in distress." Let's give more money to the police who push migrantx to take the increasingly dangerous routes, with the rhetoric of helping, as always. As the EU has done with Libya by funding its Coast Guard, one of the main causes of the deaths of many migrants and responsible for returning those intercepted to Libyan detention centres, the scene of torture, rape, extortion, and slavery.
At least 4000 people were brought back to Libya by the coast guard. Thrown back into the hell of the Libyan galleys, forced into blackmail and abuse by guards paid by European money.
Always fire at the borders