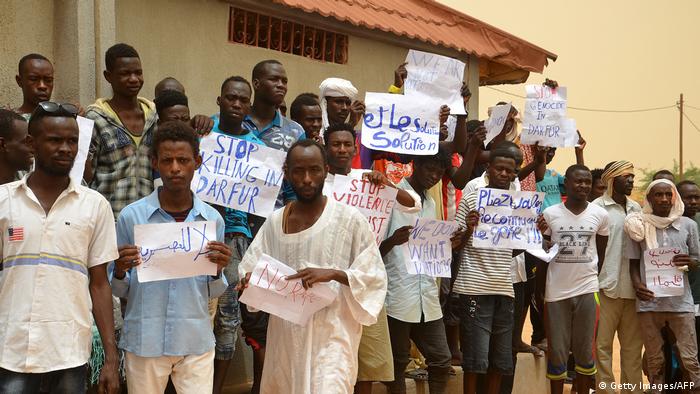 Niger: riots in the UNHCR centre in Agadez. A UN partner office and police headquarters burnt down. 27 year old Sudanese boy dies in the clashes
During clashes between refugees and gendarmes, a 27 year old Sudanese man was killed on Wednesday 25 May in the UNHCR centre in Agadez, Niger.
Apparently, early in the morning, gendarmes arrived in the camp to identify a person suspected of killing two cows belonging to a neighbouring Nigerian cattle farmer.
It is still unclear what happened: for some, a peaceful sit-in was violently attacked by the police, who stormed the camp. For others – police and UNHCR – it was the migrants who targeted the police and started throwing stones at them.
Rebellions and protests in front of or at the offices of the UNHCR and the IOM, which are responsible for implementing Europe's repressive, selection and refoulement policies, are multiplying.
Anger mounts, and begins to erupt with increasing frequency.
Gendarmes started firing – theoretically 'warning' shots – and using tear gas to disperse the crowd. During the clashes, one man fell to the ground and died. It is not yet known from what injuries he sustained, whether from gunfire or something else.
The riot lasted several hours, and an office of one of the UN agency partners and one of the police were set on fire. Burnt motorbikes were also found, the UN reports.
The camp in Agadez currently houses about 800 asylum seekers and refugees, including women and children. Most of them arrived at the centre after being sent back from Algeria or Libya.
The Agadez facility has already been the subject of protests. In January 2020, a hundred Sudanese set fire to the camp. About 80 per cent of the premises had been destroyed. The migrants protested against their living conditions, the slow processing of their asylum applications and demanded to be resettled in another country.
The defendants were sentenced in an Agadez court 'con sursis', a conditional sentence. Their lawyer accepted the verdict, but denounced their daily life in the centre. "This camp is a kind of open-air prison, because [the inhabitants'] days are always the same. The life of a human being is not limited to eating and drinking. Everyone has dreams they want to fulfil,' Rabiou Oumarou said.
A year and a half later, it is clear that the situation has not changed in the centre. A Sudanese man living in the camp says that some people have been living in the camp since 2017. "Our future is in danger, we need answers and no one is giving them to us," he says. "When can we have a better life, without war and in safety?"